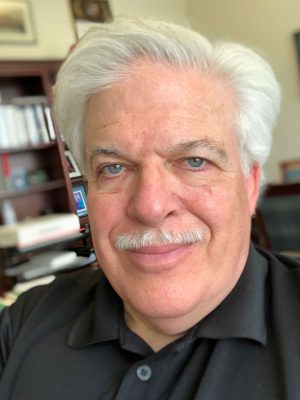 After more than 25 years of working at Boston University, Peter Fiedler will step down as vice president for administrative services at the end of December.
Fiedler oversees a number of BU departments, including the BU Police Department, Medical Campus's Public Safety Department, University Mail Services and BU NPR-affiliate radio station WBUR. He has also worked with Human Resources and Student Health Services.
Fiedler described his varied career at BU as an "amazing journey."
"It's been an amazing opportunity to do all kinds of different things that I enjoy doing," Fiedler said. "I'm appreciative of the fact that I had the opportunity to explore a lot of different areas that I'm interested in."
Fiedler graduated from the College of Communication in 1976 and returned to work as director of operations at WABU TV, a TV station BU acquired in 1993. He has remained at BU since then.
After WABU TV, Fiedler worked as assistant to the executive vice president and was then promoted to assistant vice president. After spending a year working at WBUR, he was promoted to his current position in 2005.
Fiedler was the incident commander in charge of emergency management. In cases of emergency, BUPD Chief Kelly Nee said, Fiedler's job was to communicate between the executive and operational levels to ensure everything was running smoothly.
"He had great convening power," Nee said. "He had a very nice way of getting people in the room to work collaboratively, volunteer to take on extra work if a job needed to be done. He was very effective at that."
Nee said Fiedler had extensive knowledge of BUPD.
"Peter had very intimate knowledge with how things worked, who everybody was," Nee said. "He knew all of the officers, he knew what we did and what type of services we provided to the university."
Director of University Mail Services Patrick Ring said he appreciated that Fiedler valued employee independence.
"He was not a micromanager," Ring said. "He let you manage your operation and was very insightful in helping you to do that. He didn't interfere with the day-to-day operations. I think he was focused on providing the best service to the campus community."
University Mail Services oversight has been taken over by BU Facilities, Michael Donovan, vice president for real estate and facility services, has taken over BU's police services, and WBUR will be reporting to Gary Nicksa, senior vice president of operations, according to Fiedler.
Fiedler's ties to the university include more than his job and education — the scores and papers of Fiedler's father, former Boston Pops Conductor Arthur Fiedler, are located in Mugar Memorial Library and the university named the Arthur Fiedler Reading Room in his honor.
"Those are the things that make me feel the most connected to the university," Fiedler said. "The fact that my father's scores and materials are still at the library is a very important thing to me and one that I am very proud of."
Fiedler said he hopes those who follow in his footsteps take time to listen to employees.
"The best leaders are the ones that take the time to listen to people," Fiedler said. "It makes people feel like they have a voice. Having a voice is such an important thing, especially these days. That's the one thing I hope for."