As another year of Boston University athletics approaches its end, we've compiled some of the best soundbites from BU players and coaches.
10. "They've been everything. They've built it. They took us to the next level with the Loyola win and they've just been great character people all while building it." — Men's lacrosse coach Ryan Polley on this year's seniors, who are the final members of the program's first team from four years ago, as they guided the team to its first postseason appearance in program history.
9. "This is an internal matter, and that's where this is going to stand." — Men's basketball coach Joe Jones on the suspensions of junior guard Cheddi Mosely, freshman guard Destin Barnes and senior center Blaise Mbargorba. All three players did not return to the floor after being benched in December.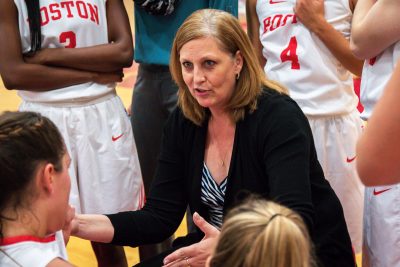 8. "This is a team that started 1-9 with everyone going, 'Here we go again,' and they never quit. Those seniors won eight games those first two years with me but they did not quit. They made sacrifices and did everything for their teammates. This program wouldn't be back where it is without them leading the way." — Women's basketball coach Katy Steding on her team and the senior leaders.
7. "I call her the mosquito, because she's tiny. For someone that little I think the entire world has told her she's not going to play Division I, she can't do this. Whoever she is, we embrace it, we love it and we let her do her thing and I feel like she's thriving under that." — Softball coach Ashley Waters on freshman pitcher Kali Magane.
6. "You don't start by yapping your mouth at everyone. That's not leading. You have to demonstrate your example and intentions by modeling your behavior on and off the field. It's about showing the younger players what we want to accomplish." — Women's soccer coach Nancy Feldman on leadership.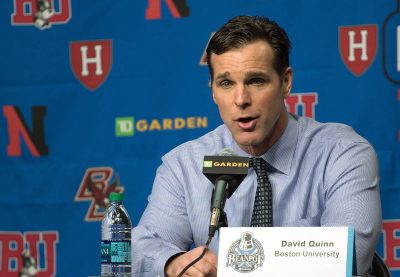 5. "I'm not going to call any year here a success until we win a national title. It's a good year, but there's only one measuring stick and that's a national title." — Men's hockey coach David Quinn on men's hockey's 2016-2017 season.
4. "We have such a good team atmosphere that it's so fun to come here everyday. After classes, I just look forward to come to the rink." — Women's hockey freshman Deziray De Sousa on being a part of the program.
3. "Growing up I've always played on very competitive teams and only played for coaches that only care how you perform, but I feel like this team is completely different, and I am so happy that I transferred here. I have a head coach who actually cares about how I am doing as a person, we are all best friends with each other and I've never had that kind of dynamic before and I wouldn't trade it for anything." — Men's soccer midfielder Anthony Viteri.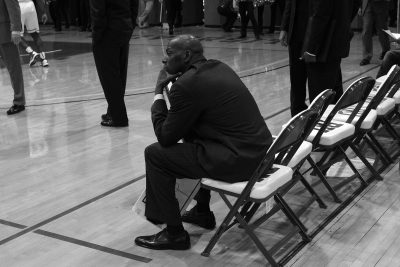 2. "I love him … I actually love him. He came back this year, and he was ready to go, and he's been great. He's gotten better and better as the years have gone on … His unbelievable spirit, that's what we're going to miss. His energy, his spirit, his competitiveness, his fight. We're going to miss all of that. It's been a pleasure. I'd do it all over again if I could." — Men's basketball coach Joe Jones on his relationship with graduating senior Justin Alston.
1. "Nobody wants things hard, nobody. Everyone wants it easy. In every aspect of life we all want it easy. You're playing the wrong sport if you want it easy, and we wanted it easy tonight." — David Quinn after his team lost two straight games to Merrimack College when BU was ranked No. 1.